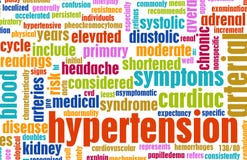 High Blood Pressure is a very common complaint often associated with an accumulation of stress over a long period of time. This could be due to difficult and challenging life-circumstances, to prolonged unhappiness, or to burn-out associated with a long period of over-work.
Here are some tips for how to lower high blood pressure naturally (
if you are in doubt as to whether it is safe to take these alongside any prescribed medication, please consult your own healthcare professional
):
Take a good quality high dose of a Garlic supplement once a day. If you are getting consistently high blood pressure readings then you may need to take this 2-3 x daily for it to be of therapeutic benefit. Cheaper brands are not much good. 
Take Vitamin E 400iu each day. This acts as a natural blood thinner. It also has a big effect in supporting the adrenal glands, and in women of a certain age with blood pressure problems..it supports hormonal levels.  
Use a herbal mother tincture of Crataegus (Hawthorn). This is very effective in lowering blood pressure and may be safely used alongside other medication.
Take a good quality B-Complex Vitamin Supplement to get extra nutrients for your nervous system in regards to stress. 
Take the following Schuessler Cell Salt remedies: Kali-mur 6x and Kali-phos 6x , 3-4 x daily. 
For the treatment of High Blood Pressure by Homeopathy it is best to go to a professional and have them choose an individualised treatment for you. If you are on blood pressure medication, treatment needs to be monitored carefully as if your B.P. drops while being treated but your prescribed medication remains at the same dosage, you may run the risk of your blood pressure dropping too low! (Though this is not that harmful in the short-term). As treatment kicks in and becomes successful, your homeopath will refer you back to your GP for consistent B.P. readings with a view to reducing daily medication or entirely ceasing it. Bear in mind, a professional homeopath will never tell you to just come off your medication and will not interfere with the prescriptions of another health-care practitioner. However, if you are looking around for homoeopathic remedies to help yourself in the short-term, here are 3 Homeopathic Remedies to try out: