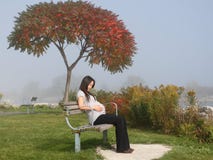 Firstly, is it safe to take homeopathic remedies when pregnant
?
If you are familiar with homeopathy and have self-educated about how to use certain over-the-counter remedies or if you have done an introductory course or workshop which explained the basic principles of homeopathy to you and showed you how to use a number of remedies for everyday ailments, then the answer is yes, within reason. You may try a remedy or two but only for a small number of doses. If you need to use a remedy, you should only take between 1-6 doses before expecting a 'cure' or wait 1-3 days maximum. If you have selected the 'right' remedy, then it will work quickly.
It is not safe to use a homeopathic remedy on an ongoing basis even medium-term without it being prescribed for you by a professional homeopath during pregnancy.
If you have no knowledge of homeopathy and have a pregnancy-related ailment, then it is better to seek out a professional homeopath to prescribe for you.
How can homeopathy support your pregnancy?
Homeopathy

can support your pregnancy by treating all ailments which most women have been taught to consider a normal part of the course of pregnancy. Ailments which although considered common, may interfere with happy day to day living. For example, constipation, piles, pregnancy itch, physical discomfort and pubis symphysis, morning sickness (mild to severe), dizziness or light-

headedness

, all stomach ailments, emotional mood swings and many more ailments.

Homeopathy can treat people who have underlying chronic illnesses while pregnant such as diabetes, depression, multiple sclerosis, epilepsy, asthma and many others. It can relieve symptoms of these illnesses, as well as promote a healthy, to term pregnancy and support the development of the baby.

Homeopathy can provide substantial support for birthing and labour. Homeopathic remedies can provide pain-relief during labour, help to change a baby's presenting-position, help with numerous complications of pregnancy. Homeopathy can help with induction of labour, and prevent and/or treat complications of labour.
Homeopathy can support and treat many different post-natal scenarios including all breastfeeding difficulties and obstacles such as mastitis and milk supply issues. Also post-natal depression, exhaustion, emotional upheaval, and physical healing and recovery from birth whether the birth was natural or by caesarian section. Homeopathy can treat immediate conditions and illnesses of newborn infants, safely and in conjunction with their existing medical care.