A huge controversy has erupted around the standards of childcare here in Ireland. Parents are distressed and deeply disturbed with the realisation that their children may not be tenderly cared for, nurtured and engaged in learning and exploring their world but instead shouted at, manhandled, neglected, inappropriately disciplined or merely exposed to child care workers who are burned out, exhausted and clueless when it comes to understanding small children.
Very often it is easy to think that bad experiences can mark us for life. Anyone who has ever been bullied, harassed or felt intimidated can remember the emotions and are aware of the potential permanence of the scar. But such things as healing, growth and letting go do exist. There are possibilities for change, recovery, new situations, new behaviours and new happinesses. These changes mean we leave old , unhelpful ways of living and being and interacting behind. Sometimes what is unhelpful to our happiness and the happiness of the people we love is ignorance. To have dangers exposed and brought out into the light really serves us. So in that sense, so much good has come of this week.
Small children are the most vulnerable of all when they are non-verbal. As if it isn't bad enough for adults trying to be understood and struggling with how to communicate. To be heard through body language and behavioural signs alone is tricky and never guaranteed. The tremendous waves of anxiety, shock and guilt feelings which parents are experiencing are gateways to adjustments and providing deeper and ever more secure protection for our children. It brings our society further on, it addresses simple naivete and trust that may have been misplaced. Crisis brings the opportunity for maturing and increases levels of true responsibility.
Anyhow, here is the great hope : remedies for release and healing of emotional upset.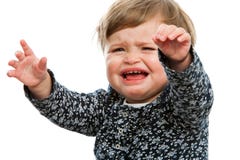 If your baby is upset and clinging to you, if your baby/toddler cries when you leave the room and feels very anxious if you're not going to be there, try the homeopathic remedy
Pulsatilla.
Pulsatilla
is the homeopathic remedy for the central issue of separation anxiety. This separation anxiety can be temporary and or long lasting. It can be related to an old separation or recent trouble.
Further indications for
Pulsatilla
are: frequent crying or whinging, very changeable moods, will not fall asleep alone or sleep alone, jealousy between siblings, clinging behaviour, temperamental difficult behaviour or incessant attention seeking. Physical ailments can include green snotty noses, asthma, hay-fever (particularly when symptoms are alleviated outside in the open air) , coughs (caused by mucus building up and/or dripping down back of throat), hives and urticaria and skin allergies. Also eczema (which is aggravated by warm temperatures and especially becoming warm in bed at night). Generally speaking,
Pulsatilla
children are disinterested in drinking any fluids during the day and are warm-blooded and can sometimes faint in a stuffy room.
Signs that a child may need
Pulsatilla
tend to be in the main: clinging behaviour and easy crying.
Babies may sleep on their backs with their hands over their head.
Lycopodium
is for children who are very insecure and lack confidence. They are not as clingy as
Pulsatilla
types but like for someone to be in the next room. They can be very shy of other children and vulnerable to being bullied as they don't have the confidence to assert or defend themselves. They have trouble with letters and their speech may not be as advanced as other children. Sometimes they can be quarrelsome. Sometimes their insecurities manifest by being the child who tyrannises over or dictates to other children. They can internalise bullying behaviour from other parts of their lives and bring it into creche/childcare settings and act it out. OR they may internalise bullying from a bad child-care setting and bring it home instead. So if you are the parent of a child who has been 'accused' of bullying or have noticed this in your child at home, you may want to consider this as well.
Lycopodium
love sweets and sweet things and chocolate but particularly biscuits and wheaten carbs such as pasta. They can suffer from pains in their tummy, constipation or diarrhoea and nervous tummy upsets and appetite whims.
Stramonium
is for the more serious upset to a child. A child needing
Stramonium
may run behind the mother and cling to her legs, crying hysterically. This type of child may suffer night terrors and sometimes sit up in bed at night clinging frantically to their parent in terror. The parent is shocked at the intensity of the fear showing on the child's face but usually the child won't remember anything of it the next day.
Stramonium
is for a child who may have suffered abuse and fear. They can sometimes develop a fear-based, psychosomatic asthma, have difficulties swallowing food, fear of water and of dogs. They can be superstitious and gripped by the idea of ghosts, and monsters and are afraid of the dark and will always need a night-light.
Stramonium
is an incredible remedy for dealing with post- traumatic stress and also ADHD.
Stramonium
children can be clumsy and lack good spatial awareness, motor skills and co-ordination and balance. They can also have a tendency to laugh excessively and disproportionately and may be vulnerable to acting out by hitting, striking, biting and kicking others as a sign of their distress.
For a child who is plain afraid and intensely anxious. Try
Aconite
. If you see an anxious expression on a pale, drawn face with staring eyes then use this. It is good for panic attacks. It is also useful to children especially vulnerable to becoming chilled and getting frequent sudden colds and temperatures. Aconite is a remedy for shock and that means shock in the present moment or an old, less recent trauma or upset. It deals with fear lingering on psychologically after the event is long-past.
The four above-mentioned remedies are just some of the amazing tools in the toolbox of a homeopath.
If you are a parent worried about your child, there are natural , healing helps which you can use. You can try those remedies out or maybe even better, bring your child to a professional homeopath in your area to help them overcome any troubles they may have and restore them to the happy, carefree, loving, open and busily learning persons they are.
Remember homeopathy is a wonderful accompaniment to the journey of parenthood. Whether it is just to be used to secure a strong, robust foundation of health for your child or whether it can help you to overcome worries, troubles from your own past childhood or intense feelings of guilt and concern.
Take courage and heart for your children. The world provides help and assistance for every trouble. And parenthood draws blessings to itself to provide for their own.